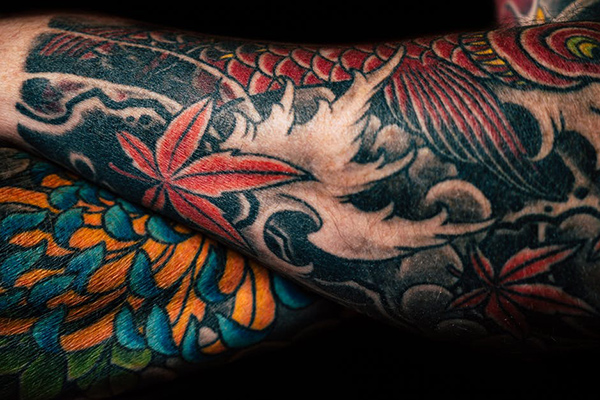 Your Custom Tattoo Design Guide: Tips, Tricks and Mistakes to Avoid
Did you know that the practice of tattooing is around 6,000 years old? That's right, when you're working with a tattoo artist, you're participating in an ancient tradition.
Maybe you've gotten pre-drawns or flash pieces in the past, but now it's time to get a custom tattoo design of your very own. How do you even start the process?
We're here to talk about it. Read on to learn all about designing a tattoo with your tattoo artist.
First: Pick Your Style
People who are new to getting custom tattoos may not be "in the know" about various styles of tattooing. When you're trying to have a custom design created for you, it's a good idea to know the type of tattoo that you're going for. This will help you narrow down and artist and explain your desires more clearly.
There are so many styles of tattoo art to choose from. If you browse the web, you'll see near endless options. Some of them are more popular than others, however.
Here are a few of the most common styles of tattoos and what makes them unique.
American Traditional
When you think of tattoos, American traditional tattoos likely come to mind first. These tattoos operate under the principle that "bold will hold." They have dark and bold lines and (usually) bright colors that will stand the test of time.
If you think of old-school tattoos that sailors would get, you're thinking of American traditional tattoos.
You can get anything in the American traditional style, but there are a few common tattoo subjects that you can find on any flash sheet (and they're things that any American traditional tattoo artist should be able to do.
Lady heads, tigers, anchors, roses, snakes, and other common tattoo motifs are all readily available when you choose an American traditional tattoo artist. Some artists prefer to stick with those traditional motifs, but many welcome new and unique ideas, even if they don't have examples on display in their portfolios.
Fine Line
Fine line tattoos have boomed in popularity over the past decade. They're popular among celebrities, influencers, and "average people" alike. They're dainty, elegant, and easy to hide.
For fine line tattoos, you want to find a great artist. Even when done correctly, it's possible for these tattoos to fade over time. You want to give yourself the best possible chance of a long-term tattoo.
Common fine line tattoos include script, small symbols, and flowers, but people have done fine line tattoos of everything.
New School
New school tattoos are bright, bold, and cartoonish. Try to imagine a combination between cartoonish digital artwork and classic tattoos and you'll get New School.
This tattoo style was popular in the early 2000s and it's since faded into the background, but that doesn't make it less valuable. These tattoos are bright, bold, and long-lasting as long as you pick a great artist.
Common new school tattoo subjects are cartoon characters, "embroidery tattoos," flowers, and lady's heads, but again, you have countless options if you pick a great artist.
Neotraditional
Neotraditional tattoos are similar to American traditional tattoos, but with a bit of extra "flair." Often, artists will start off with traditional tattoos, but then add their own special touch.
Neotraditional tattoos have the same general motifs as traditional tattoos, but modernized. Lady heads may look more like art nouveau portraits, for example.
These tattoos are stylized and detailed, but not hyperrealistic. They're genuine art pieces. They tend to resemble oil paint or digital art, but without the shine and bold colors of new school tattoos.
Japanese Traditional
Japanese traditional tattoos are also similar to American traditional tattoos, but with Japanese motifs and subjects. The styles are both bold and strong, but Japanese traditional tattoos resemble old woodblock prints.
There are still lady heads, but they often resemble Geishas. Snakes, dragons, frogs, and tigers are all common in Japanese traditional tattoos, but again, you can have anything tattooed in this style.
Many Japanese traditional artists like to do large-scale tattoos that are characterized by dark backgrounds and bold and colorful foregrounds.
Realism
For anyone who wants a true portrait, realism tattoos are the way to go. These tattoo artists tend to meticulously trace or replicate photos to make sure that their clients get exactly what they're looking for, and then use their own expert shading techniques to bring the images to life on skin.
This is a difficult tattoo style that will require a lot of time in the tattoo chair. In other words, this style of tattoo is a commitment (moreso than many other types of tattoos).
Blackwork "Styles"
Blackwork often just refers to any tattoos that are black, but there are a few things that set apart "blackwork" as a style rather than just a color scheme.
Blackworkers often use unique shading styles that resemble pen and ink shading. Stippling, line shading, and cross-hatching are common for blackworkers.
These tattoos can be bold or dainty. It's common to do "sacred geometry" tattoos in this style, but other common blackwork subjects include flowers, snakes, architectural drawings, and so much more.
Many blackworkers started with another style and then modified it for blackwork, so you'll see hints of American traditional, neotraditional, and more.
Pick Your Color Scheme
Speaking of blackwork and black tattoos, have you thought about your color scheme yet?
First, decide whether or not you're going to want color in your tattoo at all. It's common for people to stick to black tattoos once they have their first one to make their art all cohesive regardless of the styles that they choose.
There's nothing wrong with color tattoos, however.
Most tattoo artists will recommend bold colors rather than washed-out watercolor tones, though you can do either. Soft pastel colors are less likely to hold long-term. That said, it's your body and your art, so do what feels right for you.
The style of tattoo will help dictate your color choice, but it doesn't have to. Tattoo artists tend to be flexible and they often love a challenge, so don't be afraid to ask about unique colors and color combinations.
Have a General Idea in Mind
When you're getting custom tattoo art done, you want to start with at least a vague idea. Tattoo artists are artists, so they can work with something loose, but if you don't give them anything to go off of, they won't know what you want.
Do you already have other tattoos that you're trying to match? That might be enough to get your artist started.
Does your artist have other pieces that somewhat resemble what you're looking for? That's also a good enough place to start.
Sometimes it's as simple as having a "theme" and a few images in mind that your artist can work with. For example, you could say that you want a blackwork tattoo with a knife and a flower.
You're giving your artist the freedom to choose the type of knife and flower, but you've given them a base idea to work from.
If you have a specific image in your mind, you're going to have to private specific images and instructions. We'll talk about how you can do that later on.
Consider Making an Inspiration Board
So you know that you want a custom tattoo, but you're not sure what you want. You don't want to get a pre-drawn design, but you're overwhelmed with options. You don't even know where to get the tattoo!
It might be time to browse the web and create some kind of inspiration board. You can do this easily on sites like Pinterest and Tumblr.
Look for tattoos that fit a style that you're looking for and start collecting them. You can also look for photos and drawings of a few themes or subjects that appeal to you, even if you haven't yet narrowed down a final idea.
Seeing all of these images in one place might help you decide which elements of each image you like.
Where Is Your Tattoo Going?
Remember that you will be (slightly) limited by the location of your tattoo. You won't be able to get an intricate piece on a small area, like a foot or wrist. Artists aren't magicians.
You can ask your artist to switch tattoo locations before they start tattooing you, but remember that the locations should be comparable in size. For example, you can't move a large back piece onto your calf (or vice-versa).
Sketching a Design: Yes or No?
This is a tricky issue. Should you sketch your own design or have another artist sketch it before you go to the tattoo artist?
If you want something hyper-specific, it's okay to sketch it out ahead of time. If you're paying another non-tattoo artist for their work to get it put onto your body (make sure that you have explicit permission to do this and that you've paid them for their time), then a sketch is also appropriate.
You can always provide a loose sketch for your artist that just shows placement and a general idea, even if you're not a good artist yourself.
With this in mind, remember that your tattoo artist is a genuine artist. You don't need to provide them with a sketch as long as you're able to convey your thoughts about what you want.
Pick the Right Artist
Speaking of your artist, make sure that you take your time when you're making your decision! Tattoo artists aren't a monolith, and different artists have different styles and subject preferences. While they're versatile, it's a good idea to pick an artist who has plenty of experience with the style that you're looking for.
Check shop and artist portfolios online. Many artists (most, even) have Instagram accounts where you can see up-to-date portfolios with all of their current work.
Many of these profiles will also include booking information so you can get in touch with your artist as soon as they're ready to take on new clients.
Be as Clear as Possible About Your Wants
Once you've chosen your ideal artist, gather all of your inspiration images and ideas and bring them to the (metaphorical) table. You want to give your artist as much information as possible so that they can make your ideal art piece.
But what can you include?
You can include images of their other tattoos if you like a specific style that they've done in the past. You can also include other tattoos, but note that a good tattoo artist will not copy someone else's work. They can use it as inspiration.
If you have other tattoos, especially if they're near the location of your new custom tattoo, it's a good idea to show those to your artist as well. This will give them an idea of how they can arrange their design so it complements the rest of your art.
Photos and other images are also great for letting your artist know what you want, even if they're more or less symbolic.
Don't Hesitate to Ask for Changes
Many tattoo artists won't show you the finished design until the day of your appointment. While this may be stressful for you, know that you are able to request changes. This is going on your body forever, and your artist will understand.
Minor changes can often be made on the same day, but if you need a significant change, your artist may request that you make a new appointment so they have enough time to bring your ideas to life.
What Will Your Custom Tattoo Design Look Like?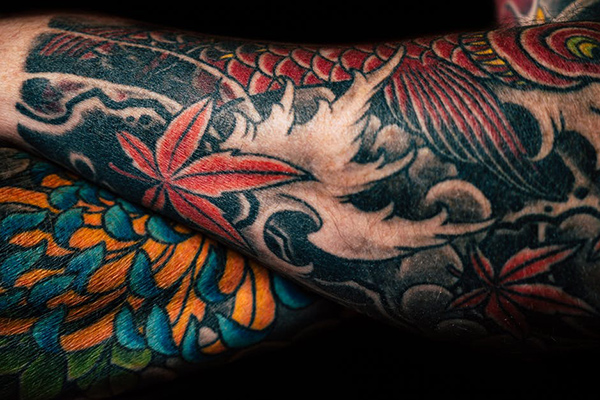 Are you ready to have a tattoo artist come up with a custom tattoo design for you? A good tattoo design is a collaboration between you and your tattoo artist. Gather your ideas and make a consultation appointment (or do an email consultation) as soon as possible!
At Skin Factory, our artists are ready to bring your ideas to life. Find our artists on social media or fill out our contact form to start the tattoo process.