15 Simple Sun and Moon Tattoo Ideas That Are Out of This World
Are you looking for some great tattoo ideas?
Tattoos are beautiful, and many people around the world dream of someday getting one. When some become inspired to get a tattoo, though, they sometimes don't know exactly what they want. And it's a good idea to think about the design thoroughly. After all, this art will be on your body for a long time.
Do you want some tattoo suggestions? Whether you're a seasoned tattooee or someone who's never received any ink, we think a simple sun and moon tattoo always looks great.
Want some design suggestions? Keep reading for more!
1. Sun on One Ankle, Moon on the Other
When it comes to a simple sun and moon tattoo idea, this is one of our favorites. If you love the sun and the moon, but you're unsure how to combine them in one beautiful design, consider splitting them into two different tattoos and putting one on each ankle!
This also allows you to go as large or small as you wish. If you're new and worried about the pain, get a cute, miniature little half moon and full sun on both ankles. If you want a fancier design, add additional details or ask your artist to get creative.
2. Moon Encasing the Sun
If you've researched sun and moon tattoos before, you've probably come across this design. In it, a crescent moon is placed next to a sun, with the sun's round edge nestled in the hollow of the moon.
You can go as elaborate or simple with this design as you wish. Some people elect to add details, such as faces, to these celestial bodies, or they incorporate shading. Consult with your tattoo artist to find the best design for you!
3. Sun Encasing the Moon
This design has similarities to the moon encasing the sun one.
The main difference lies in the sun's rays. The moon is visible as a crescent in the side of the sun, but the sun's rays go around the full design.
4. Yin and Yang Sun and Moon Tattoos
Do you love the Yin-Yang symbol?
If you do, consider getting it tattooed, with the light side serving as the body of the side and the black side serving as the body of the moon. On the sun's side, include rays, and on the moon's, add stars in the background.
5. Sun and Moon Tarot Tattoos
The sun and moon cards are some of the most beloved in the entirety of tarot. Representing, respectively, uncurbed joy and trusting your intuition, together they speak of being true to yourself and finding happiness in who were meant to be.
If you want a reminder of this message, consider getting the sun and moon cards tattooed.
6. Simple Sun and Moon Tattoo
If you want to go as simple as you can with a simple sun and moon tattoo, just get the outlines of each celestial body.
Many people choose to leave the centers of such tattoos blank. Whether or not you want to fill them in is up to you.
7. Get Couple Tattoos
Do you have a special someone whom you consider your other half?
If so, get your relationship inked on your skin! Have one person get a sun, and the other get a moon.
8. Kissing Sun and Moon
If you like the idea of having your sun and moon nestled right up next to each other and having faces, have you thought of having them kiss?
This adds another layer of depth to your tattoo. It also pays homage to the old saying "opposites attract."
9. Galaxy
Do you love the idea of working with an artist on a tattoo design?
If so, consider asking them to place your sun and moon in the middle of a galaxy. Add stars, shading, colors–whatever you wish–or keep it as simple as you'd like!
10. Realistic Sun and Moon
Do you love realistic work?
Look at some realistic sun and moon tattoo designs. A talented tattoo artist can recreate likenesses of the sun and moon on your skin!
11. Think of the Meaning
Many people get tattoos because they mean something special to them.
A tattoo doesn't have to have a deeper meaning. Sometimes, it's just a lovely piece of art. Still, if the sun and moon mean something to you or correlate to a special saying, consider adding words or anything else that reminds you of the meaning.
12. Little Sun and Moon Tattoos on Your Fingers
We love miniature tattoos. They're cute, easy to display when you want to, and easy to hide if you need to.
And there's no better place for little tattoos than your fingers! Since the sun and moon are recognizable signs, consider getting them in miniature on your fingers.
13. Full Moon with Trees
Full moons contain much beauty. They light up the night sky, provide light to the earth, and even serve as sacred bodies in some religions.
If you want to pay homage to the full moon, get a realistic one and add some trees near the bottom. This gives your tattoo extra detail and makes it even more unique!
14. Behind Your Ears
The placement possibilities for moon and sun tattoo combinations are endless.
If you want a cute location, try getting the sun behind one of your ears and the moon behind the other. That way, as long as your hair is up, everyone will be able to see these cute little designs!
15. Add Other Planets
Do you love the solar system?
We don't blame you. Show your love for this vast galaxy by adding some other planetary bodies. Many have readily recognizable outlines, such as Saturn, which can be represented by a circle with a ring around it.
Ready to Get Your Tattoos?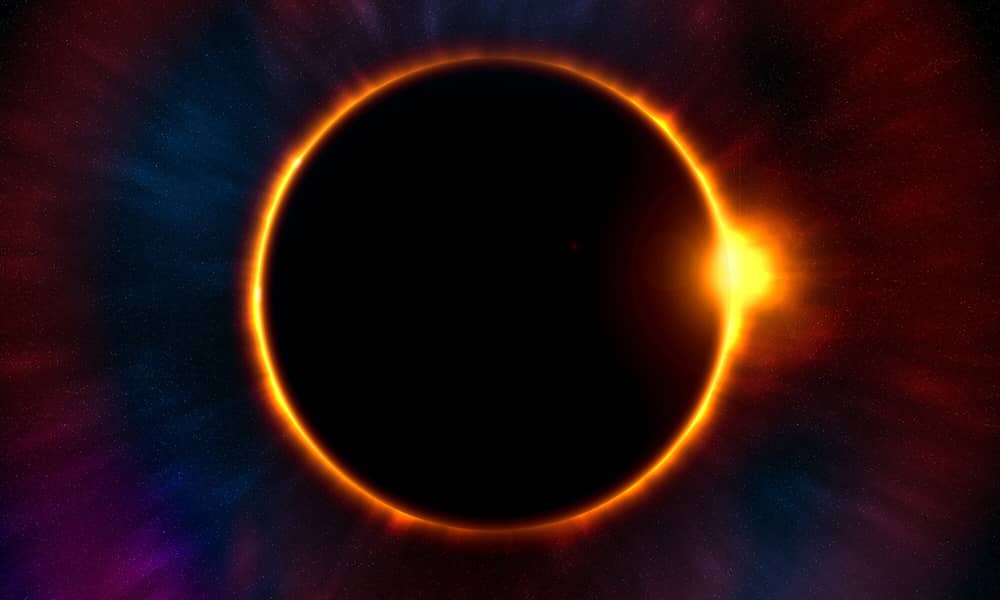 If you love the idea of getting a simple sun and moon tattoo, we hope we've provided you with some inspiration!
No matter which designs you choose, we're sure you'll love your new body art for decades to come. Fortunately, the sun and moon are also timeless, so you don't have to worry about them ever going out of style!
Ready to get inked? Contact us today!