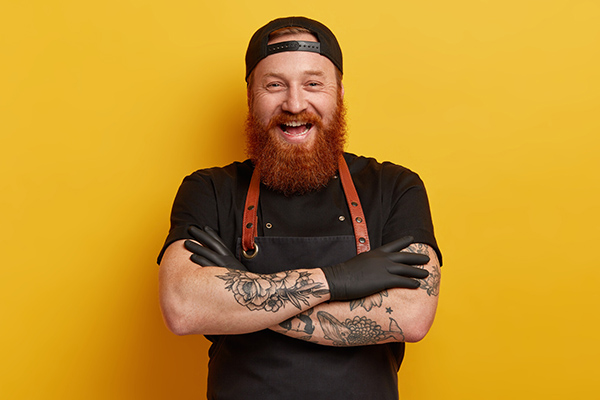 Art, Design and Style: Your Guide to the New Tattoo Trends
Are you looking to get a new tattoo?
Nothing beats the feeling of getting a new, clean art piece on your skin. For many tattoo collectors and enthusiasts, tattoos are a part of their identity. With the variety of styles in tattoo design, you're unlikely to ever run out of ideas for your next tattoo.
Many tattoo designs are timeless and are sure to age with grace with you. However, there are also plenty of new tattoo trends that we and many others have fallen in love with. Studies show that the tattoo industry is the 6th fastest growing industry in the US.
Are you looking for inspiration for a new tattoo?
We got you! This article covers some of the most trending tattoo designs of 2022. Read on to find out more!
Fineline Tattoo
Is it your first time getting a tattoo? You may already have a collection of fineline tattoo inspiration in your gallery! Fineline tattoos consist of simple and small designs.
This tattoo trend is perfect for those who are looking for something elegant. Many clients who get fineline tattoos are also first-timers. These people like the idea of tattoos but aren't sure if it's right for them.
This type of tattoo design allows people to see if they like getting tattooed and can commit to it. These tattoos only take about 15 to 30 minutes to complete. Shading in the tattoo is often lighter and softer if there is any shading needed at all.
If you're looking to get a fineline tattoo, ensure to get an artist who specializes in this style. To get that clean linework, an artist must use single needles instead of the standard 3-5 round liners. You don't want to risk a blowout or wobbly line work with the wrong artist.
The good news is that fineline tattoos are much easier on the skin. There's less bleeding and pain. Fineline tattoos take less time to heal, and cases of crusting during the healing process are little to none.
Red Ink Tattoo
Do you want a striking tattoo that can stand out? Many celebrities took part in starting the red ink tattoo trend. In addition, red ink is pleasing to the eye and will surely add a special touch to your tattoo collection.
Red ink tattoos often have no shading and consist of a simple silhouette. If it is a more complex design, there is no shading done. This helps the ink to stand out more and appear cleaner.
However, if you're planning to get a red ink tattoo, there are some things you need to know. First, red ink is more likely to cause allergies than any other tattoo ink color. Allergic reactions to red ink also tend to be more severe than in other colors.
If you wish to avoid ruining your next tattoo experience because of an allergy, it's best to get an allergy test. After an allergy test, you'll receive a list of components or ingredients your body may be allergic to. Then, ask your tattoo artist about their ink and compare the list with its ingredients.
Red ink tattoos will also require touchups every few years as they are more prone to fading. However, with the right care, you'll have a tattoo you'll love forever.
Take It Back to the 90s
2022 seems to be the year for '90s nostalgia, evident in current makeup and fashion trends. The tattoo community is also picking up on '90s-style tattoos, but with a modern twist. You can expect thinner lines and a softer gray wash in shading.
Some 90s trends to look out for are lower back tattoos or tramp stamps and tribal tattoos. Suns, dolphins, and barbed wire tattoos are also making a return this year. So far, butterfly tattoos have gotten the most requests from clients.
Modern Tribal Tattoos
Tribal tattoos are a classic and will always remain a cornerstone of tattoo history. Polynesian tattoos take the most credit for the inspiring tribal tattoos. The original Polynesian tatau took great pride and care in choosing the placement and symbols used in the tattoo.
Each component has a significant meaning to its wearer and community. It tells the story of the wearer's roots, ancestors, family, and journey through life. Asia also has a major influence over tribal tattoos, like the Igorot tribes of Luzon.
Modern tribal tattoos incorporate different designs, images, and patterns. You may see images of animals, like wolves, deer, or lions.
Modern tribal tattoo designs often consist of more flowing shapes. Tribal tattoo designs were more on large sections of solid black similar to the modern blackwork we know today.
Colored Tattoos
Black and gray tattoos will always have their place in the tattoo community. However, colored tattoos have been on the rise and are one of the biggest trends. In the past, people avoided getting colored tattoos because of their inferior longevity.
Thanks to evolved techniques and equipment, people can go bright and bold without fear. Watercolor tattoos are a fantastic example of this. More and more clients are getting full-blown portraits. Your colored tattoos could last as long as your black and gray pieces with proper care.
Patchwork Sleeve Tattoo
Are you on the fence about getting a sleeve? A full sleeve is a huge commitment, and if you love getting new styles all the time, it can be hard to commit to a full sleeve. Patchwork tattoos can help you achieve that full sleeve without binding yourself to a single huge piece.
A patchwork sleeve refers to a sleeve made of separate pieces instead of one big picture. It's also a great option for clients who want a sleeve but have a bunch of other small tattoos on their arms. It can help you fill in small spaces without looking like filler.
You can opt to stick to a theme or go completely random! You can still achieve a balanced look without choosing a color scheme or tattoo style. All you need to do is find the right tattoo artist for the job.
You also don't have to rush to get your sleeve done! The beauty of patchwork sleeves is that they consist of small, separate, finished designs. You can mix and match as many styles as you want and grow your collection over time.
Holographic Tattoos
Some talented artists in the community have curated a unique style called holographic. Holo has made its way into various industries, from stationary to nail art. While colored tattoos are in trend this 2022, holographic tattoos are taking it to the next level.
Pair it with a psychedelic theme, and you have a head-turning tattoo. Expect to see bolder imagery and more neon colors this year!
Blacklight Tattoos
Minimalist and fineline tattoos were the standard when it came to hideable tattoos. When blacklight tattoos came into the media, you can bet it took the community by storm. As the name implies, these tattoos are invisible under regular sunlight but in UV light.
Blacklight tattoos use ink with fluorescent dye. Imagine walking into a club and getting entirely new tattoos than the ones you walked in with. The process of getting a blacklight tattoo is the same, but the ink is much thinner.
Though they come in different colors, it's much harder to blend UV ink.
Blacklight tattoos are the newest in the scene, meaning there's more discussion about whether it's safe. People with blacklight tattoos have reported various skin issues. This includes burning, pain, rashes, and blistering.
While getting a blacklight tattoo is a cool concept, it's worth weighing the pros and cons. If you do end up getting a blacklight tattoo, find an artist you trust and know what's ahead of you.
Hairline and Eyebrow Tattoos
Tattoos are no longer only for aesthetic reasons; they're also functional! Hairline tattoos, also known as scalp micro pigmentation, have become the new solution for hair loss. Studies show that most men experience some form of hair loss by 30.
A hairline tattoo could be your solution if you've been struggling with hair loss or visible thinning. Technicians use a microneedle to create the illusion of fine hair follicles. This is possible with the pointillism technique.
Trained technicians know how to match your hair color with the right pigments. Thanks to scalp micro pigmentation, you can address any hairline issues, from thinning areas to bald patches. Many also turn to hairline tattoos to construct a more flattering hairline for their features.
The best candidates for this are those who don't mind keeping their hair short. When completed, the procedure will result in a short buzz-cut appearance. Most clients will need to cut their hair every one or two weeks to keep it as natural as possible.
Eyebrow tattoos are also trending as a more permanent alternative to microblading. Microblading requires regular touchups, usually every 18 months.
Choosing an Artist
We've talked time and time again about getting the right artist for the job. Tattoos are forever unless you're willing to pay for laser removal. If you want a tattoo you won't regret, take the time to pick an artist who can give you what you want.
Regardless of the style you choose, the right artist won't let you leave the studio without a tattoo you're happy with. Some trending styles today are pretty niche, so you may need to canvas new artists. So, how do you find the right one?
Look at Portfolios
If you want to get a specific style of tattoo, look at the artists' portfolios. This gives you a good idea of whether they've worked with your desired style of tattoo before. It also gives you a chance to see if they understand the fundamentals, like clean linework and shading.
Clean and Sanitized Workstation
It's worth visiting a tattoo studio before booking an appointment. The right tattoo artist should be more than happy to show you around. They should also be able to answer any of your questions regarding cleanliness and safety.
You want an artist that has a clean workstation free of clutter. Ask them about their process when preparing a client for a tattoo session.
Do they wrap up their working area in plastic? Do they use new clean needles and wear gloves whenever they work? It also helps to know if your artist works from a reputable location.
Certifications and Reviews
Tattooing has become an accepted practice over the years. Nowadays, it's standard for your tattoo artist to have proper certification. This shows that your artist is knowledgeable in their field and has the skills to give you your desired tattoo.
Most tattoo studios today also have their own websites, so be sure to pop in for a visit! Don't stop at looking at the number of stars next to the studio name. Take the time to read reviews and see what past clients had to say about their artists.
If you have a friend or family member with the tattoo style you want, ask them for a reference! There's no better way to acquire a good candidate than with referrals from a loved one.
Is the Artist Approachable?
Looking for a new tattoo artist can be a daunting experience. At the end of the day, only you will be able to determine if an artist is right for you. When you walk into the salon, do you feel welcome?
Is your artist friendly and accommodating? You should always feel safe working with a new tattoo artist. If you feel apprehensive or are having second thoughts, there's no harm in looking elsewhere.
New Tattoo Trends of 2022
If you've been looking to get a new tattoo, check out these new tattoo trends! You have plenty of options, from minimalistic red line tattoos to full-color pieces. Don't be afraid to share your ideas and creativity with your tattoo artist.
Have you decided on your next tattoo? Dive in and take the next step with Skin Factory Tattoo! Contact us today to get a consultation.