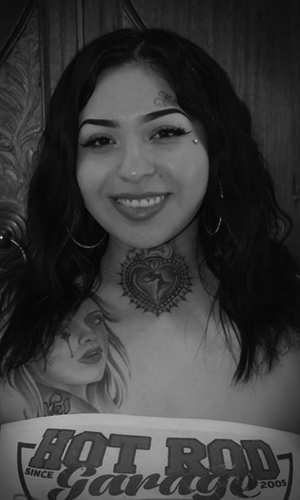 Henderson Tattoo Artist Mari
Henderson Tattoo Artist Mari
This is My Story
Hey I'm Mari, so great full you stopped to read a little something about me and my process. I'm 23 and have always used art as a healthy outlet to navigate myself through life. I have a lot of west coast chicano influence stemmed from my family's roots in the low rider industry. I'm an evolving soul and would like to connect with clients who feel the same. Im a good fit for a client with lots of ideas for their piece/sleeve who's looking for a artist with vision. I don't have a transactional perspective when it comes to creating personally I'd like to enjoy my clients, and vice versa as we would be spending time together, if you have a story you'd like to be portrayed im open to hearing and brainstorming with you, tattoos can be fun but also healing. I really appreciate clients who trust me as the professional to guide them in the best direction, as we both would have a shared goal. I look forward to healing with you.
Love and light,
Mari xx
Based at our 
Las Vegas Tattoo Shop
.  Come in for a free consultation where we can customize your next piece of art.