15 Timeless Wrist Tattoos You'll Want to Show Off
15 Timeless Wrist Tattoos You'll Want to Show Off
If you're browsing ideas for wrist tattoos but you want something you'll love decades down the road, our list of timeless ideas will help spur your imagination and find the perfect match. Take a look!
Are you looking for a classic but unique tattoo idea for your wrist? The wrist is an awesome spot for tattoos.
It's important to choose a tattoo that has meaning for you. Luckily, there are some classic tattoo ideas that have many different meanings.
Choosing an idea for your wrist is a big decision. While it's not as exposed as your shoulder, wrist tattoos are conversation-starters. Keep reading for 15 awesome wrist tattoo ideas.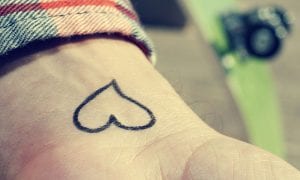 1. Minimalist Astronomy
Astronomy is very trendy in the tattoo world. Stars, planets, and moons all create a mythical and dreamy vibe. Some people choose to get the moon in a specific lunar phase that is important to them.
They're also usually quite small tattoos with little elaboration. This makes them great options for first-time inkers. Since the wrist is a smaller area, minimalist tattoos are ideal.
2. A Portrait
Everyone experiences loss at some point in their life. For many of us, we want to commemorate that lost loved one with a tattoo.
Portraits make awesome tributes to a lost friend or family member. The wrist makes for a smaller portrait with less detail, but still characteristic. Make sure you hire an artist with experience in realism and portraits.
3. Handwritten Script
There's something so special about having your grandparent's handwriting tattooed. It's like they wrote it permanently on you.
It's also popular to have children write something for a tattoo. Wrists are the perfect spot for handwritten script because they're compact. The writing won't overwhelm the space, but you can still look down and see it every day.
4. Botany and Flowers
Men and women love getting botanical and floral tattoos. For some, the type of plant has meaning to them. For others, they like the adornment created by floral patterns.
The most common flowers tattooed are roses, dandelions, and lotuses.
5. Mandala
The mandala is an ancient design in Hinduism and Buddhism. It represents cycles and the universe.
Even if you don't follow a religion, mandalas make beautiful wrist tattoos. They adorn the wrist with a unique and exquisite pattern.
6. Jewelry
It's quite common to get jewelry tattoos, especially for friendship bracelets. The artist can even make the bracelet look like its hanging on the wrist.
Many people choose to get jewelry tattooed on if they have strong metal allergies. Or, to remember a family heirloom.
7. Travel-themed
Millennials love their travel-themed tattoos. They represent freedom, exploration, and discovery. Plus, they can be specific to where you've traveled or important places to you.
Some common travel themed tattoos are compasses, world maps, and anchors. Anchors are especially popular with people who find meaning in the sea.
8. Words to Live By
Quotes are super popular all over the world. Phrases and certain words capture us and provide meaning. Tattooing them on our body helps us to remember that meaning every day.
Many quotes are from classic novels and songs. Others are common words that hold immense meaning, like "love" or "hope".
9. Blackout Bands
Blackout tattoos are all the rage. While some may think they lack creativity, blacking out a section of your body can be very creative. Its lack of detail provides meaning to the wearer.
The wrist is a great spot for blackout band tattoos. Although it may be a bit more painful than others, it looks super cool.
10. Arrows
We all follow a direction in our lives, some forward and some to our roots. Arrows are excellent symbols to represent where we're going.
Some get tattoos of arrows on their wrist to remember to keep moving forward. Or, to remember where they came from.
11. Family Coat of Arms
The family coat of arms is a common icon in many cultures. It's usually passed down through generations and has a strong meaning. Tattooing the family shield on your body shows allegiance and loyalty.
The shield is a perfect shape for the wrist. Although the space is small, it's a notable spot for a coat of arms.
12. Birds and Feathers
Birds can have varying meaning for tattoo enthusiasts. The species of bird also changes the meaning. And, for some people, bird tattoos look pretty and have no meaning.
Doves are the most popular bird to get tattooed. It represents love and faith. Cardinals and crows are also very popular. Feather tattoos are on the rise; they can represent the fragility of life.
13. Crosses and Religious Iconography
Religion is a huge part of human identity (if you subscribe to it). For many believers, getting a tattoo is a show of faith. It demonstrates your beliefs and reminds you of them each day.
Some people get crosses, saints, and other iconography. The meanings are as broad as the number of religions in the world.
14. Non-English Text
While English text is special, using the language of your background is even more. People who grow up speaking English can get a tattoo with their ancestors' language.
Not only is the text itself symbolic, but the language chosen is symbolic. It represents your roots and heritage.
15. Coordinates
Is there a special place in the world where you experienced something magical? It could be where you got married, found enlightenment, or found freedom. Or, it could be your family home or the town you grew up in.
Coordinate tattoos are a way to remember that life-changing location and moment. The numbers of the coordinates won't mean much to outsiders. But, people who know you and know the place will see the meaning in it.
Want More Ideas of Wrist Tattoos?
The wrist is a perfect spot to get a tattoo. While it's not the biggest surface area, it isn't the most painful spot either.
There are so many awesome and beautiful tattoos that fit perfectly on the wrist. From text to flowers to symbols, the options are endless.
You can learn more about tattoos on our blog and contact us if you have any questions. We have tattoo shops in Las Vegas, Henderson and Maui Good luck!