7 Tips To Come Up With An Awesome Tattoo Idea
7 Tips To Come Up With Awesome Tattoo Ideas
Coming up with an idea for a tattoo can be difficult. In order to help, we share 7 tips to come up with awesome tattoo ideas.
Are you thinking about getting a tattoo?
Whenever people run out of ways to express themselves, tattoos are the next best option out there. These skin arts are amazing at letting you express your feelings and interests. Some tattoo artists perform self-tattoos on occasion, showing off their skills as an artist.
Because of this, tattoos have grown in popularity in recent years.
Despite the rise in popularity though, only a few people have gotten new tattoos as of late. For the most part, this is because people find it hard to come up with great tattoo ideas.
Often, this stems from the embarrassment that your idea may not be as great as you thought. You might also have trouble thinking of something to become a permanent addition to your body.
Today, we'll help you come up with a great tattoo. Below are seven tips to help you get the right tattoo for you.
1. Use Something Meaningful from Your Past
A key characteristic of tattoos is that they hold a special meaning to the bearer. It's a good idea to take things from your memory when thinking of a design. This should help you get closer to thinking of an idea.
Memories taken from the past are also great as first tattoo ideas. Most of the time, people want something which gives them a sense of nostalgia when they deciding the first tattoo. This tip makes it easier for them to accomplish that feeling.
This also makes it easier to explain the meaning behind your tattoo. One thing people with tattoos experience the most is having people ask why they have a certain tattoo. Since it's taken from your personal past, answering this question will not only be easy, it will also be full of details.
2. Keep It Simple
A common mistake with people thinking of design ideas is they tend to overthink. This often leads to them coming up with complicated ideas that, when put on paper, doesn't make sense to anyone. This happens more than you would think and a lot of people fail to get the tattoos they want because of it.
To prevent this from happening to you, keep it simple. A lot of people underestimate the power of having a simple tattoo. Small yet cool tattoos are a rising trend today and there's a good reason behind it.
Before, when people would think of tattoos, they thought of full-back, colorful ones. While they're amazing works of art, the trend became tired over time. A simple tattoo serves as a refresher at our current time.
A minimalist tattoo can also have a lot of meanings. It will be up to the beholder to find out what it's trying to express.
3. Inspire Yourself with Ideas from the Internet
If you're struggling to come up with an idea, it's often best to browse the internet for ideas first. There are a lot of tattoos on display for you to view there. This is a surefire way to get some inspiration for your own tattoo.
Doing this also makes it easier for you to explain what you want to the artist. The problem most tattoo artists have is their clients don't explain what they want well. This tends to lead to a lot of unsatisfied customers and demands of a refund.
By browsing the internet though, you'll have the chance to snap a screenshot of the design you want. This makes it much easier to convey your desires to the artist.
That said, make sure you don't copy the exact tattoo of a public figure if you like their design. Tattoos are the intellectual property of an artist. Having a copy of their work on you may open up lawsuits like copyright suits and the like.
4. Consider Using Animal Tattoos
Animal tattoos are popular for many reasons. For one, they can be cutesy and straightforward. Another reason is they tend to symbolize many things.
For example, having the tattoo of a lion may mean strength in many aspects. Wolves, on the other hand, tend to symbolize the fierceness of the bearer. There are endless possibilities for animal tattoos and the meanings behind them, making the task of choosing a tattoo easier for you.
5. Use the Design to Convey a Message
A good idea for coming up with a tattoo is to use it to convey a powerful and meaningful message to you and the people around you. This is shaping up to be a popular trend because of the many symbolisms surrounding our society today. You can use the symbol of a foundation or such for this.
A great example of this is women around the world using the feminist symbol as a tattoo. They mean to inspire everyone around them to become an advocate for true equality all around.
You can also opt for a small tattoo like the date of an important event. This can serve as a reminder for all about what transpired during that day.
6. Think of How You Want the Art Style to Be
Before thinking of what to put as your tattoo you may want to consider the art style you want your design to have. Some art styles work with certain themes of designs. Cartoon, realism, abstract, and symbolism all have a certain genre that works best for them.
7. Think of the Area You'll Put It On
If you're still having trouble coming up with an idea, taking a look at the area you want a tattoo on is a great way to help. Like with the art style of your intended design, there are certain areas that work best with the tattoo you want to have.
For small tattoos, it's often best to place them somewhere you can show people with ease. Places like the wrist or even the ankle are great for them.
For bigger ones, you may want to consider a body part with more area to work with. Your entire arm, chest, or back are popular places for such tattoos.
Come Up with an Awesome Tattoo with the Help of These Tattoo Ideas Today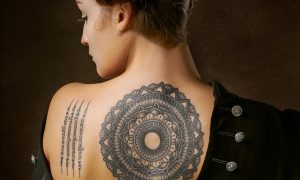 It's hard to come up with fresh tattoo ideas nowadays. With the help of our guide though, you'll be coming up with awesome ideas in no time. Start getting inspired now!
Looking for someone to put your idea from concept to reality? Contact us here and we'll do an amazing job for you! Visit our Henderson Tattoo Shop or Maui Tattoo shop