Las Vegas Tattoo Artists
SKIN FACTORY TATTOO & BODY PIERCING
EAST LOCATION
Marco – Tattoo Artist
I'm originally from Dade county Florida. I moved to Chicago as a teenager a couple of years after hurricane Andrew. I've been drawing since I was 5 and painting since I was 18.  Graduated the school of the art institute with a bachelor's degree in fine art, with a focus in painting and drawing. My main mediums are color pencil, graphite and oil paint. I have been tattooing for 10 years and I enjoy it deeply. Love to create custom tattoos that speak to the individual who receives the art more than to masses that appreciate them. I enjoy black and grey as well as color tattooing. For me bringing the idea to life is very rewarding, but executing it properly brings the most satisfaction. I enjoy tattooing because it is living art, it shines, it ages, it speaks, and most of all it must be earned.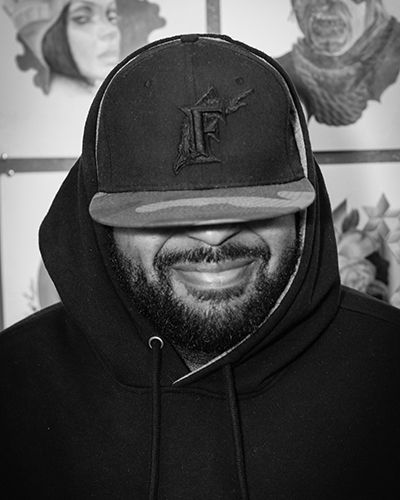 ZACK – TATTOO ARTIST
At 17 years old I was first introduced to tattooing. I remember walking into the tattoo shop to get my first tattoo. Scared, not knowing what the artists would be like or what it would feel like, but from that day on, I knew this was the job for me. Telling the artist what I wanted on my arm and before I knew it I was sitting in the chair with the tattoo machine buzzing. Ever since then my life changed. I became obsessed with this art style, the artists, and the challenge of tattooing.
LAS VEGAS TATTOO ARTISTS
My apprenticeship began as soon as I could at the age of 19 in Las Vegas, Nevada. By the age of 20 I had received my professional tattoo license from the Nevada State Health Department and began my journey as an official tattoo artist working in a few shops around town and becoming better and better every day. Every day I learn something new and will continue to improve no matter what obstacle is thrown my way.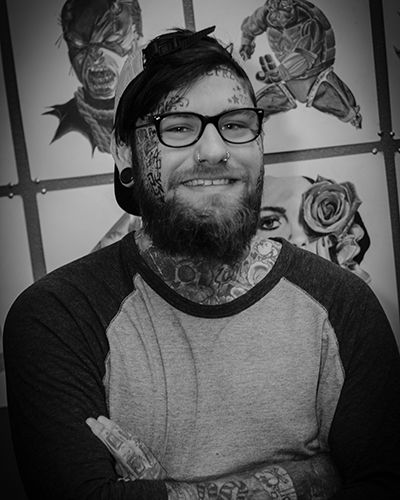 FRANKIE – TATTOO ARTIST
Ever since I was a kid I have been involved in many different art forms.  Growing up, I drew Godzilla and various anime and comic book characters.  Since the first time I picked up a paint brush my style grew to become abstract horror, sci-fi and gore. From there I taught myself to sculpt, my first being a predator head.  Then I advanced to special effect make-up for plays.  I did all this while becoming a nerdy tattooist.  I specialize in non-traditional and illustrative mixes; with bright colors being my forte.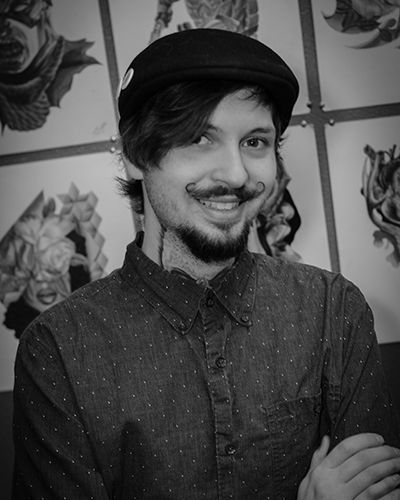 Tattoo Artist Jenn
Tattoo Artist Jenn – Art has been a part of my life since I was a child. I spent years refining my skills including going to school to get my degree in Fine Arts. I also went to school for esthetics and I am a licensed skin therapist. I've been tattooing for 4 years and started my career in Colorado Springs, Co. I apprenticed for a year under the best the city had to offered. Then I moved out to Vegas in order to continue my education in the industry and to continue learning from the best. I specialize in Neo traditional and very illustrative heavy pieces, but I don't shy away from anything that comes through our door! Thanks for looking.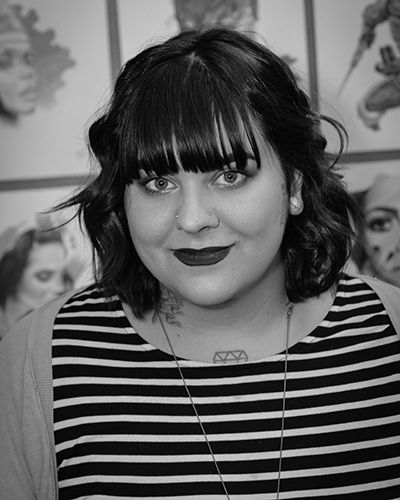 Las Vegas Tattoo Artists
SKIN FACTORY TATTOO & BODY PIERCING
HENDERSON LOCATION
Tattoo Artist – Eddie
I have been in las vegas for 24 years, originally from southern California.  Coming from an artist background I enjoyed airbrushing, murals, charcoal and pencil illustrations.  When I discovered Tattooing and everything changed.  Started the Skin Factory in 1995 with the goal to attract the best Tattoo Artists in Las Vegas.  I enjoy all styles of tattooing but specialize in fine line realism color and black and grey
Come in for a free consultation where we can customize your next piece of art.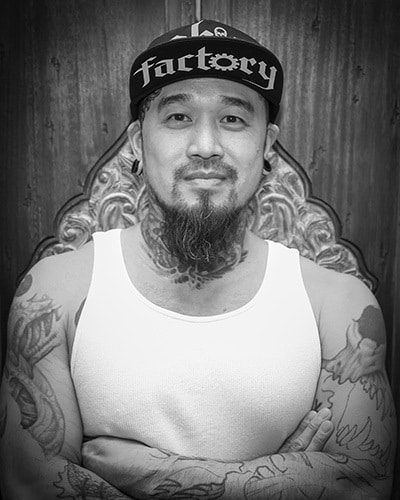 Tattoo Artist – Claudia
I'm born and raised in Las Vegas. Ever since I can remember I've always loved art. Growing up I always took every art class I could. As I got older I knew I wanted to create, going to The Art Inistitute for Graphic Design at the same time became an apprentice to become a tattoo artist. And I've been tattooing for 6 years, I like tattooing all styles but prefer watercolor, color and black-n-grey realism.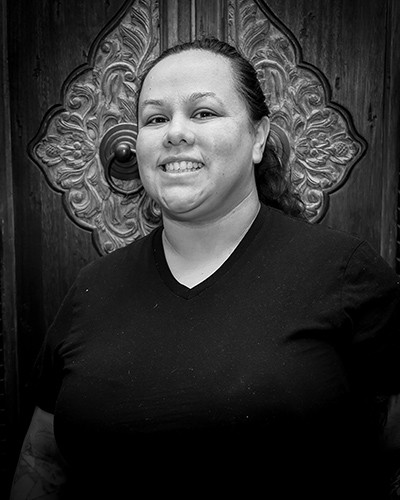 Tattoo Artist Devin
Tattoo Artist Devin – I have been tattooing professionally for 2 years . Art has always played a big part of my life and since a kid I had a desire to create.   I got my first tattoo at the age of 13  in my freinds garage and from there the culture was instilled in me forever. Tattooing has truly changed my life and I am very passionate about my craft. I feel blessed that I can do what I love daily and provide for my daughter as well.  I feel it is more then reason enough to never want to stop excelling , learning and improving in my craft. I love to do black n grey tattoo work  and have a lot fun with color peices as well. I feel that a tattoo is more then just a needle breaking skin but more so the experience , stories  and memories that go with getting the peice done. With that being said stay blessed and we'll see you soon.