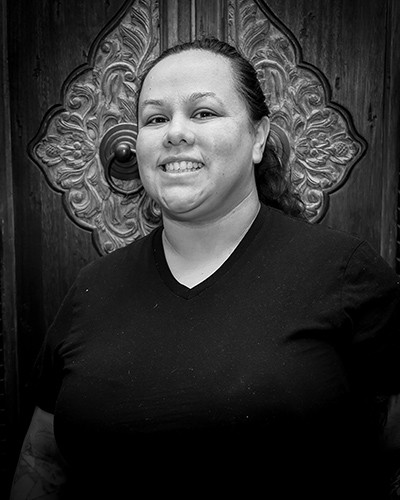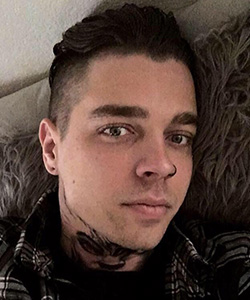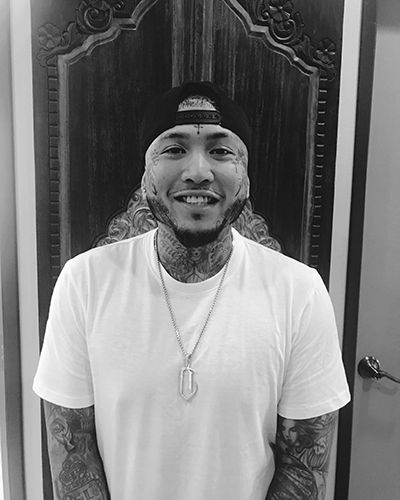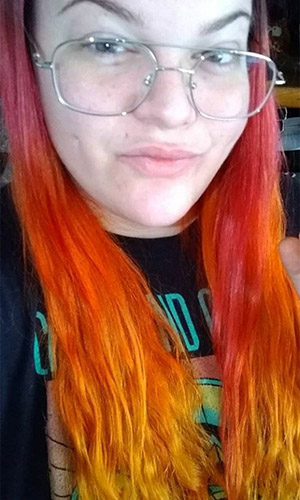 9 Tips for How to Find the Right Las Vegas Tattoo Artist That Fits Your Desired Style
9 Tips for How to Find the Right Las Vegas Tattoo Artist That Fits Your Needs
Once you have the idea for your dream tattoo, you need to know how to find the right Las Vegas or Henderson tattoo artist to fit your style. Check out these tips to avoid any regret.
Nothing says "regret" quite like a bad tattoo. Whether we're talking blurred colors, messy lines, or misspelled words, you have to live with these mistakes for the rest of your life. But when you know how to find the right Las Vegas tattoo artist you avoid these problems altogether.
Choosing a reputable tattoo parlor with talented and professional artists marks the first step in ensuring you'll be proud of the ink you get. But finding that special artist proves easier said than done. Read on for nine tips to find a tattoo artist.
1) Shop Around
Don't settle with the first tattoo parlor and artist that you come across. Instead, shop around and do your research. After all, there's so much diversity when it comes to styles, techniques, and talents.
Make a list of potential studios and local tattooists. Check out as many of them as possible.
While visiting each location, talk to potential artists. In fact, come prepared with a list of questions. Soon you'll recognize good Las Vegas tattoo shops when you see them.
2) Clean
Why do we recommend visiting each place in person? Because you'll see which studios feel clean and professional and which ones don't. A tattoo parlor should appear as clean as a medical facility. If not, then it's time to leave.
What should you look for in terms of specifics?
Artists should use all sterilized equipment and as many disposable items as possible. For example, they should use small disposable ink containers where they pour just enough ink for each individual client.
Make sure tattoo artists wear gloves when they're doing their jobs. This goes for applying ointments and Vaseline after getting a tattoo, too.
3) Professional
You also want to look for a studio that takes client's needs seriously. So, if you show up at a spot, and they leave you waiting for twenty minutes without so much as a greeting, it's time to move on.
Customer service represents a crucial aspect of the Henderson tattoo artist – client relationship. That means maintaining an organized shop with clearly scheduled appointments. Look for shops where customer needs get put first.
4) Ask Around
References represent an excellent way to find a good artist using word-of-mouth. If you have friends and family members whose ink you admire, start by asking them for recommendations.
If you don't know anybody personally who's had work done, then ask for recommendations from people with body art that you like. It's as simple as paying attention while out in public.
Once you've found work you like and broken the ice for a recommendation, don't stop there! Make sure you ask the recommender a few basic questions about the cost, the personality of the artist, and the cleanliness of the facility.
5) Watch Live Artists
Whenever possible, watch artists at work in their parlors. You'll come away with an immediate impression about their work, their lines, their use of colors, and more. You'll also know whether or not an artist has a steady hand.
While watching an artist live, pay attention to their skills when it comes to shading, blending colors, and creating a sense of perspective and/or depth.
While checking out their portfolios also proves important, watching an artist work in real time will tell you volumes about their abilities. After all, it's one thing to produce a flawless sketch on a sheet of paper and another to put it permanently on the skin.
6) Scope Out Portfolios
Checking out tattoo artist's portfolios will tell you much about their skills, talents, and passion. After all, most artists draw in a style that they admire, whether that's Sailor Jerry, New Skool, or Neo-Traditional tattoos.
When checking out portfolios, look for ones with a watermark or that have been signed. They should contain photos from recent tattoos completed by the artist.
Again, spend some time checking out their work live to make sure they can deliver beyond the page. This also proves that the portfolio pieces you're eyeing are, indeed, theirs.
7) Understand What You're Getting
As you check out an artist's live work and portfolio, you need to keep in mind their abilities and limitations. For example, don't assume that an artist who specializes in Sailor Jerry-style ink is going to be great at black and gray portraits of celebrities.
Since some artists gain recognition by specializing in certain designs, don't expect them to have the flexibility to create anything your heart desires. Instead, your best bet is finding an artist that specializes in the kind of work you'd like to have done.
8) Licensing
Most states require Las Vegas tattoo parlors and individual artists to have some type of licensing. Find out what the laws in your state say so that you can make sure you opt for a facility and artist that both abide by state regulations.
Ability to properly follow the law represents one of the most basic requirements of running a business. It exudes professionalism, and it lets you know they're not cutting corners in other areas like basic hygiene and public safety.
9) Don't Skimp
Good tattoos cost money. Make no doubt about it. So, stop looking for half-off specials and cheap studios.
Instead, pursue and pay for quality. While selecting a parlor, you've got to consider a variety of factors including the artist's expertise and talent. You also need to come prepared to pay extra for big pieces and complicated ones.
The best artists charge more. Period. They also offer the results you want.
The old adage you get what you pay for matters when it comes to tattoos. You'll be stuck with this artwork for the rest of your life. So, think about a tattoo as an investment in your future happiness.
How to Find the Right Las Vegas Tattoo Artist
Interested in learning more about tattoo artists in your area? The tips above will show you how to find the right tattoo artist for your unique needs.
Check out our blog to stay on top of the latest news coming out of the tattoo world. Or contact us with your questions and comments.  We have tattoo shops in Henderson and Maui Good luck!