Best Friend Tattoos
Best Friend Tattoos – Have you had the same best friend for most of your life and you want to celebrate that important relationship? Then consider getting one (or even both!) of these great BFF tattoos.
We'll Meet Again
Even though best friends often spend much of their lives interacting and having fun, reality can often move them apart from each other. For friends who have been geographically distanced, a tattoo can be used to bring them closer together. For example, you could get a tattoo of a particular location, date, and time tattooed on both of your arms.
This information indicates a particular time when the two of you have to put down what you are doing and meet at that location. In this way, you guarantee that the two of you will spend time together in the future and can re-establish the importance of your relationship.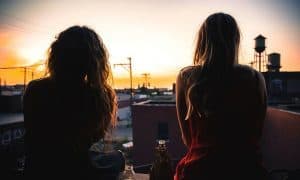 I Got Your Back
Although this one might seem somewhat silly, it can be turned into a powerful statement of love and affection. Both of you get tattoos on your back indicating your love for each other. At the bottom of the tattoo, the phrase "I got your back" should be included.
The tattoo itself can be anything that the two of you share in common. For example, it could be a favorite character from literature or an important life event you lived through together. Beneath it should be an inspirational quote that the two of you love.
Best Friend Tattoos
If either of these tattoo ideas sound awesome, please don't hesitate to contact us today. The Skin Factory Tattoo Shop in Las Vegas, Henderson and Maui can help you find a tattoo that is classy and which shows off your friendship love.  Our skilled tattoo artists are available for a free consultation.